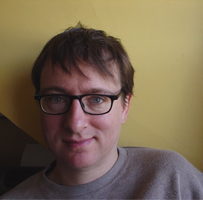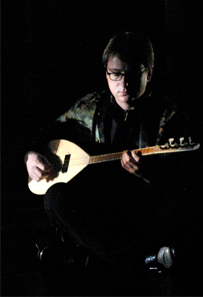 COMPOSER
John Gzowski is a composer, musician and occasional instrument builder. He has written concert music for Hemisphere's, Array Music, Evergreen Club Gamelan Ensemble, and the Madawaska String Quartet. In theatre he has worked on over 50 plays with companies such as Soulpepper, Tarragon Theatre, Factory Theatre and Canadian Stage. He has been nominated for eight Dora Mavor Moore Awards, winning four of them for Froth's Quartet, DVXT's The Dollhouse, Coyote Ugly; and Guardian Spring's.

MUSIC FOR DANCE
For dance he has written for Dancemakers, Kaeja D'dance, Andrea Nann, Kate Alton, for the dance filmwork of Veronica Tennant and Margie Gillis and about a dozen works with partner Julia Aplin.

MUSICIAN
As a musician he has played in many rock and pop groups, such as The Garbagemen, Meryn Cadell and Meril Nisker (now known as Peaches).

IMPROVISED MUSIC
His work with improvised music has included John Zorn, Eliot Sharp, The Space Trio, N.O.M.A., Paul Cramm's early groups, winning him the 2003 Freddy Stone Award.

OTHER CULTURES
His interest in music from other cultures has led him to performing Romany Gypsy music with the Altin Yidiz Okestar, South African pop with Siyakkha, Greek and Arabic music with Maza Meze, and North-Indian-flavoured jazz with Tasa, on instruments such as oud, tambouritsa, cumbuc, cello and mandolin, garnering him a Juno nomination and awards from Toronto's Greek community.

BUILT INSTRUMENTS
An interest in tuning and temperament led to the building of several instruments designed for higher resolution tunings, including guitars in Harry Partch's 43-tone just intonation system known as Monophony. He has led the microtonal group Critical Band, with concerts across North America, and built replicas of Partch's instruments for the performance of newly-commission music as well as performances of several of Partch's early works. He has also built and plays the Cat's Cradle, electric 2x4, and the surrogate chromelodeon, some of which have been exhibited in the Art Gallery of Ontario.

John Gzowski has played Banjo in Banff, oud in Wells, guitar in Whitehorse, cello in Toronto, electric dowel in Kitchener/Waterloo, adapted guitar in New York, and Ship's horn in St. Johns'. Recently he has begun studying Indian Classical music with North Indian legend, Ali Akbar Khan and Carnatic master U Shrinivas.
jgzowski@sympatico.ca

Get a hard copy of my cd Gziganes, at
or download it at iTunes.